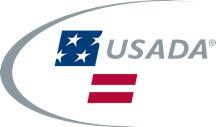 Having a fair and effective anti-doping program is vital to ensure that the rights of clean athletes and the integrity of competition are upheld. USA Diving is opposed to the practice of doping in sport and fully supports and complies with the policies, protocols, and rules set forth by the U.S. Anti-Doping Agency (USADA) as the independent, non-profit anti-doping organization in the U.S. Guided by their mission to preserve the integrity of competition, inspire true sport, and protect the rights of U.S. athletes, USADA is charged with implementing a comprehensive anti-doping program for all Olympic, Paralympic, Pan American, and Para Pan American sport National Governing Bodies, their athletes, and events. USADA's scope of responsibility includes:
Education for athlete and athlete support personnel
Drug reference resources
In-competition and out-of competition testing
Results management processes
USADA is a signatory to the World Anti-Doping Code (Code), which is a framework of anti-doping policies, rules, and regulations within sport. The Code, along with the supporting International Standards, is maintained by the World Anti-Doping Agency (WADA) to ensure global harmonization of anti-doping rules.
USADA's website www.usada.org provides many resources to help athletes, athlete support personnel, and medical professionals understand the anti-doping process and the role they play in helping to protect clean sport.
The links below are shortcuts to frequently asked about topics.
The Prohibited List
The Prohibited List contains all the substances and methods prohibited in sport. The List is evaluated, updated, and published every year by WADA. See the full list at www.USADA.org/substances/prohibited-list/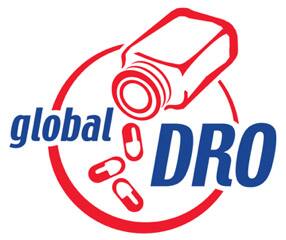 Global Drug Reference Online (Global DRO)
If an athlete needs to take a medication, Global DRO is an easy to use online and mobile enabled resource to search the prohibited status of specific medications based on the current WADA Prohibited List. www.globaldro.org/

Therapeutic Use Exemptions (TUEs)
If an athlete has a legitimate medical need to use a substance or method that is prohibited, the athlete can apply for a TUE, and where appropriate, be provided an exemption to use that method or substance under medical guidance. More information on when and how to apply for a TUE is provided at www.USADA.org/substances/tue/

Testing Information
You can find information from USADA about the testing process, including information about urine and blood collection at www.USADA.org/testing/

Whereabouts Requirements
Some U.S. athletes may be selected by USADA or FINA to be included in a Registered Testing Pool (RTP), which requires the athlete to provide Whereabouts information, (dates, times, locations, etc.) in order to be located for out-of-competition testing. If an athlete is selected to be included in the RTP, they will be notified by the appropriate organization. More information about the Whereabouts process for USADA can be found at www.USADA.org/testing/whereabouts/

Retirement and Returning from Retirement
When an athlete chooses to retire from sport, or plans to return from competition after previously retiring, there are important steps that must be taken to avoid any potential rule violations. Detailed information about those steps can be found at www.USADA.org/athletes/retire/

Results Management
USADA is responsible for the results management and adjudication process for athletes in U.S. Olympic, Paralympic, Pan American and Parapan American Sport, providing important independence and removing any potential conflicts of interest from the USOC and sport national governing bodies. Additional information about the results management process can be found at www.USADA.org/testing/results/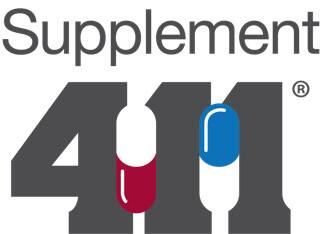 Supplement Information
No organization can guarantee the safety, efficacy or non-prohibited status of a dietary supplement. Due to the current regulatory framework, the Food and Drug Administration (FDA) does not evaluate dietary supplement products prior to them being brought to the market. As such, it is very important that athletes and athlete support personnel are aware of the risks associated with taking dietary supplements. USADA has created www.Supplement411.org as an online resource to help athletes and athlete support personnel, realize the concerns surrounding the use of dietary supplements, recognize risk when it is seen, and reduce the risk of testing positive or experiencing health problems if an athlete chooses to use supplements.
In addition, Supplement 411 also provides a list of dietary supplement products that are considered to present a high risk to athletes and consumers.

Coach Resources
Coaches are some of the most influential people in athlete's lives, and are in a unique position to help them make positive and healthy choices. Understanding the role they play in keeping sport clean, as well as their responsibilities under the World Anti-Doping Code, is vital for both them and the athletes they support. Find out more at http://www.usada.org/resources/coach/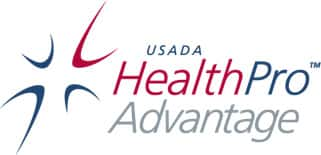 Health Professional Resources
Health professionals, who care for athletes, are a vital component in the bigger picture of preserving the integrity of competition and the core principles of true sport. Athletes and support personnel depend on health professionals to help guide them in making good decisions. Understanding anti-doping rules is essential to ensuring success in program compliance and clean competition. http://www.usada.org/resources/healthpro/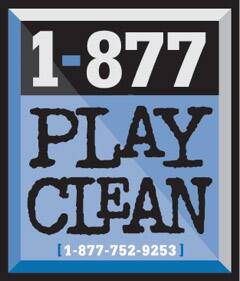 Investigations and the Play Clean Tip Center
In addition to testing, the World Anti-Doping Code (Code) emphasizes the importance of using investigative efforts to both detect and deter the use of performance-enhancing drugs and methods in sport. It is important to know that athletes are not the only people who may commit anti-doping rule violations. In accordance with the Code, coaches, trainers, doctors and other athlete support personnel may also be held accountable for their actions, should they choose to violate anti-doping rules.
If at any time, a person suspects that their sport is being compromised by performance-enhancing drugs or methods, they can anonymously provide that information to the USADA Play Clean Tip Center at www.USADA.org/athletes/playclean/


Athlete Express
USADA's Athlete Express is available to help with immediate assistance for any questions or concerns. Athlete Express provides support over the phone and via email regarding whereabouts, testing, Therapeutic Use Exemptions, prohibited substances, educational resources, and more.
1-800-601-2632 | 719-785-2000| athleteexpress@usada.org
Stay connected to USADA
Facebook.com/usantidoping
Twitter- @usantidoping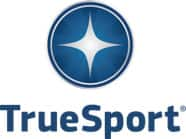 TrueSport
TrueSport is a movement powered by USADA that seeks to ensure a positive youth sport experience. Through certified TrueSport coaches, TrueSport parents and TrueSport Ambassadors, this movement strives to impart the important life lessons learned through participation in sport, including a focus on:
Clean Competition
Sportsmanship
Peak Performance
Learn more and get involved today at www.TrueSport.org
Facebook.com/TrueSportUSA
Twitter- @truesport