Junior World Team Honored With Flag From U.S. Capitol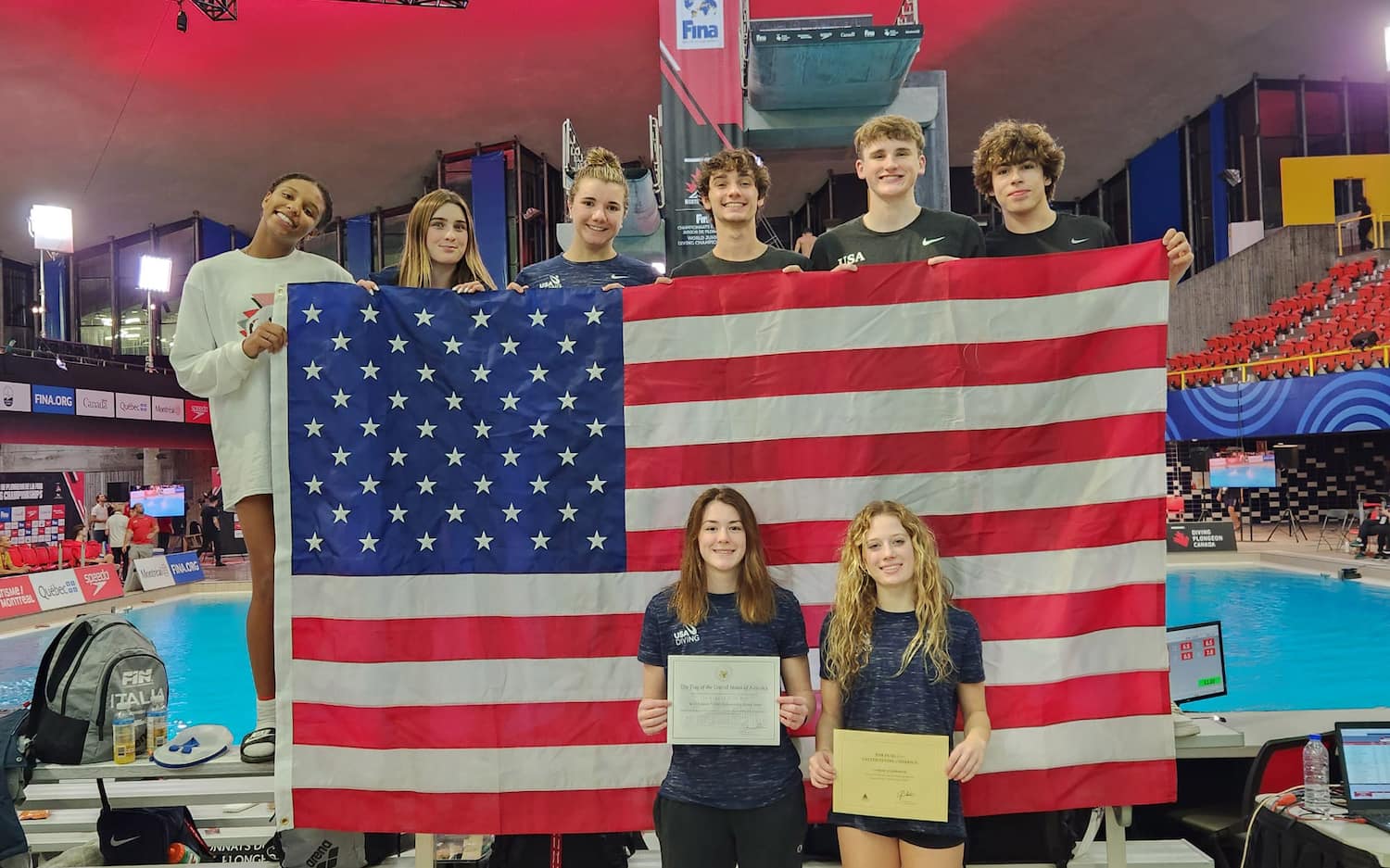 When Team USA travels internationally, the team always brings an American flag with them.
It's an honor to wave the Stars and Stripes and represent the United States.
But the flag the U.S. team received at the FINA World Junior Diving Championships in Montreal had extra special meaning.
The flag had flown over the United States Capitol in honor of the junior world team, at the request of United States Senator Dianne Feinstein.
Junior world team member Nathaniel Grannis' father, David, is Feinstein's Chief of Staff. Feinstein, the long-time Senator from California, wanted to do something to recognize the team representing the United States at the FINA World Junior Diving Championships.
After being flown over the U.S. Capitol, the flag was sent to the team in Montreal along with a certificate of authenticity and a certificate recognizing the team.
"To receive a U.S. flag flown in honor of the Junior World Championships team was an honor like no other. Being able to represent the United States and hold the same Stars and Stripes that flew over the U.S. Capitol is such a special and unique thing. It really shows that the country has our back. With over 300 million people in the United States, knowing that our country is supporting us at Junior Worlds is something we are beyond grateful for and wouldn't give up for the world," said team captains Max Miller and Lily Witte.
The FINA World Junior Diving Championships were held November 27-December 4.